What Sets FFPS Apart from the Rest?
Since 1986, Fun Fair Positive Soccer (FFPS) has been providing a positive environment for kids of all abilities to enjoy the wonderful game of youth soccer. Jack Hendrie started the program in Katy, Texas after he and other local parents noticed that many soccer leagues put a ton of pressure on kids and focused on winning as the main point of the game. Creating FFPS was a way to change the kind of soccer experience kids were having and make the experience as fun, fair and positive for everyone involved. From humble beginnings with only 150 players in its very first season. Today there are over 16,000 players participating in over 21 FFPS programs in the Greater Houston area!
Everyone Touches the Ball. A lot! Smaller Fields = More Play!
The core foundation of FFPS is the 5-a-side rule —5 players per side instead of 11 per side. This dynamic youth soccer format allows everyone on the field to get the ball multiple times, which means children learn quicker and the game is much more enjoyable overall. Adopted from a South American version called Salon Football, meaning "soccer in a small area" developed in the early 1930's. The average field size in FFPS is 100 feet by 75 feet compared to the much larger fields in other youth soccer leagues. For 34 years, Hendrie has been using this engaging style of play and enabling kids to really get to play across Houston.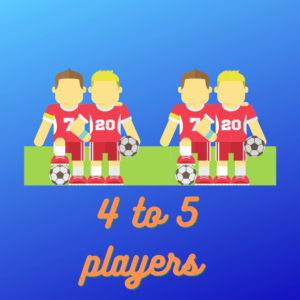 FFPS Equal Substitution System
Another unique aspect in the FFPS formula is the "Equal Substitution System". This specially designed substitution system means all players rotate to every position and each player plays equally in that game. Plus, there are no all-star teams or tryouts either. All of this keeps FFPS games as fair as possible.
FFPS Balanced Team System
FFPS has developed a "Balanced Team System", using a custom proprietary computer program to ensure all FFPS teams are balanced (evenly-matched) each season. Balancing teams is a core value and principle of FFPS. We believe that balanced teams make it more fun 'for the kids' to play their game as both teams will be able to get the ball more equally. So, games in which one team dominates – goes against our core value of balanced teams.
FFPS
100% Inclusion Policy
Other aspects that set aside FFPS from most youth soccer leagues includes their continued commitment to working with schools across the Houston area to incorporate at-risk youth into their leagues. FFPS also offers scholarships to any families who are in need, so they too can enjoy the game of soccer. Lastly, no one of any soccer playing ability is turned away from FFPS. Any child with a disability who wants to participate, the FFPS staff will setup an interview with the parents to safely guarantee that their child's needs are fully met. At FFPS we are committed to finding a way to get every child on the soccer field!
Creating a Positive Environment for Everyone
Creating a safe place for children to enjoy youth soccer is an incredibly important aspect of our core philosophy at FFPS. We do not allow any derogatory comments or persistent yelling that would belittle, distract or embarrass players. "We ask that if you must yell, use encouragement! Better yet, relax, enjoy and let the kids play!" FFPS Founder Jack Hendrie.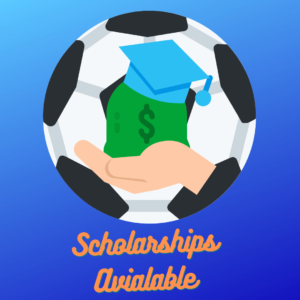 ---
We Can't Wait to See y'all on The Field!
---
Register before 10/14/2020 for guaranteed placement. Otherwise, late registrations are first come, first serve.