Purchasing The Correct Youth Soccer Equipment is Essential
When you register for an FFPS league across Houston, you will be given an FFPS jersey, shorts, and game socks (included in the registration fee). However, in addition to the jersey/shorts, you will need to buy some soccer equipment for your child to be properly outfitted for the upcoming youth soccer season. Your child will need soccer cleats, practice socks, and shin guards. Official FFPS soccer balls will be provided for games and practices. Although, if you want to get a soccer ball for your child to practice with at home, make sure you buy the right size ball for your child to use. If your child is between the ages of 4-9, then a size 3 ball is great for them. If they are ages 9 and up, then a size 4 ball is the best size for them to use.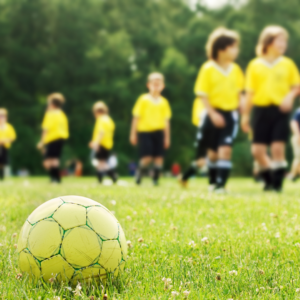 Teaching The Basics of Youth Soccer at Home
Although your children will gain more comprehensive, age-appropriate teaching from their official FFPS coach, it is always beneficial to give them a basic idea of soccer before their first FFPS practices. Teaching the basic concepts of passing and dribbling before practice will help them feel confident and have a better understanding of the game overall. Telling your children about sportsmanship and its importance is also advantageous before the youth soccer season starts.
Teach Good Daily Habits
It is crucial to instruct children about adequate sleep, healthy diet, and sufficient exercise. This will help them as they grow older to develop good habits as they slowly grow into young adults. Talk to your child about getting the proper amount of sleep and hydration for their body to fully recover. This is especially important before and after game day. Educate them on essential nutrition and the importance of water. Being properly hydrated for each FFPS practice and game is crucial in the Texas heat!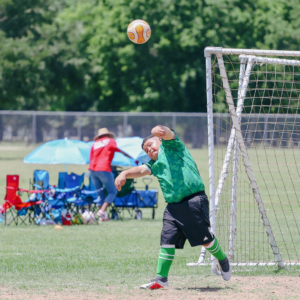 Most Importantly Have FUN!
Most importantly, encourage your child to have fun! Players and parents can get distracted by issues such as winning or losing, or how many goals were scored. Youth soccer should be about fun and discovering love for the game. That is why at FFPS, we do not keep score. Make sure to always encourage your child, as well as other players, to keep the atmosphere fun, fair, and positive for everyone!

If you are interested in signing your child up for an FFPS soccer league in your area, click here!